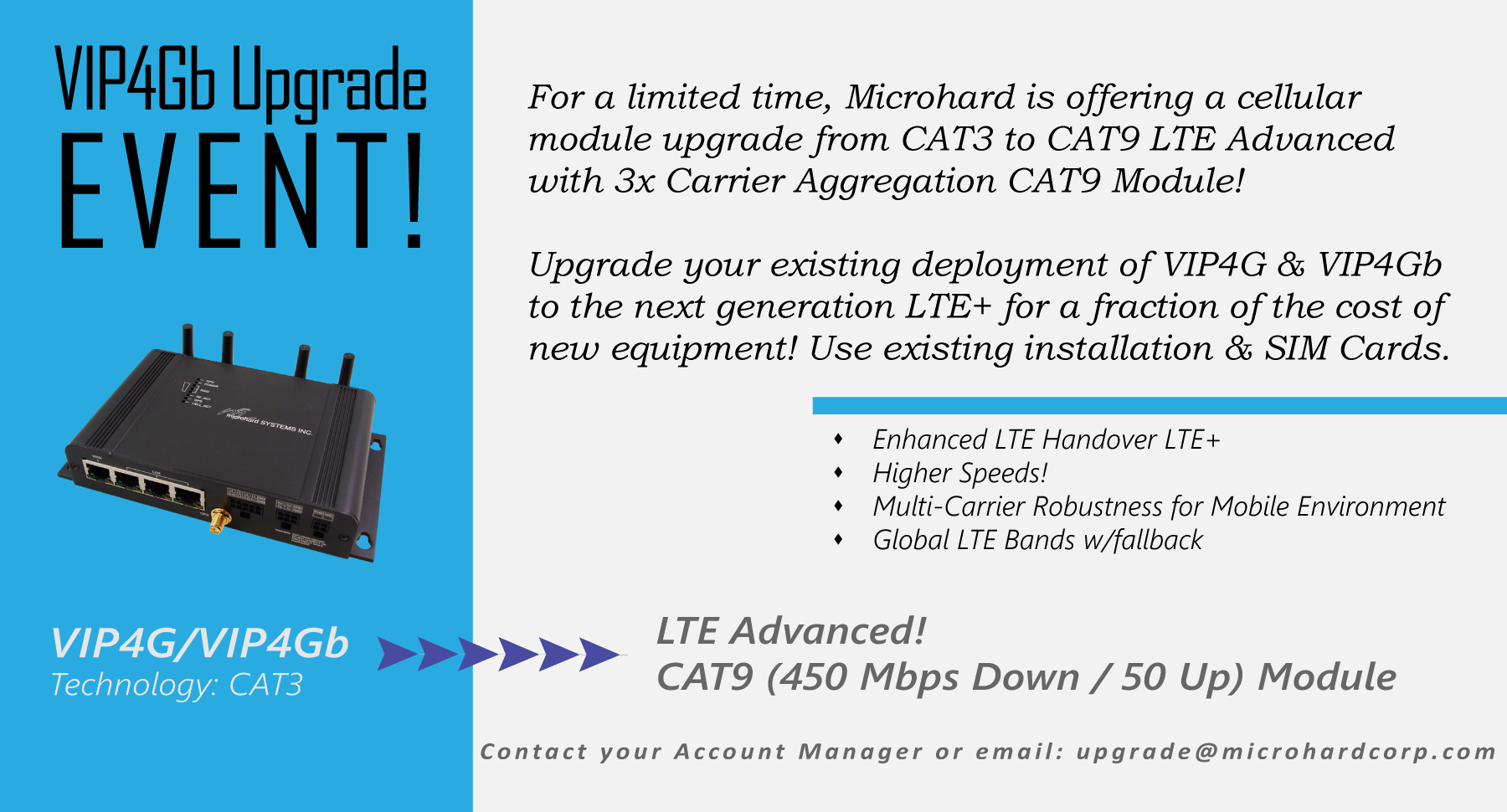 VIP4G & VIP4Gb Upgrade Event
For a limited time, Microhard is offering a cellular module upgrade from a CAT3 module to a CAT9 LTE Advanced with 3x Carrier Aggregation CAT9 Module!
Upgrade your existing deployment of VIP4G & VIP4Gb to the next generation LTE Advanced for a fraction of the cost of new equipment! Use your existing installation, wiring, accessories & SIM Cards.
Upgrade Benefits
Incredibly Fast LTE+ Operation
Up to 450 Mbps downlink / 50 Mbps uplink
LTE+ Advanced Technology
3x Carrier Aggregation
Global LTE Bands w/Fallback
Enhanced LTE Handover
Multi-Carrier Robustness for Mobile Environment